But wait, there's more!
Take a trip down memory lane, from more recent works back to the early days of shiny buttons and wooden textures.

TourChamp
TourChamp is a web app with the mission to promote community and friendly competition between golfers. You can create and organize your own tours and keep tracks of the scores online.

I was asked to create an identity and interface that modernizes and brings awareness to the sport. I took inspiration from aerial footage of golf courses.
Year
2020
Studio
Freelance
Role
Web Design & Branding
Links
Crobox
This was a short project where I created a responsive web design with accompanying graphics. The client was looking for a way to freshen up their brand for the launch of an online campaign where they index leading e-commerce sites.

I built on the existing brand and introduced a secondary font and a set of gradients that represent different aspects of their rating system. You can see the entire case on Behance.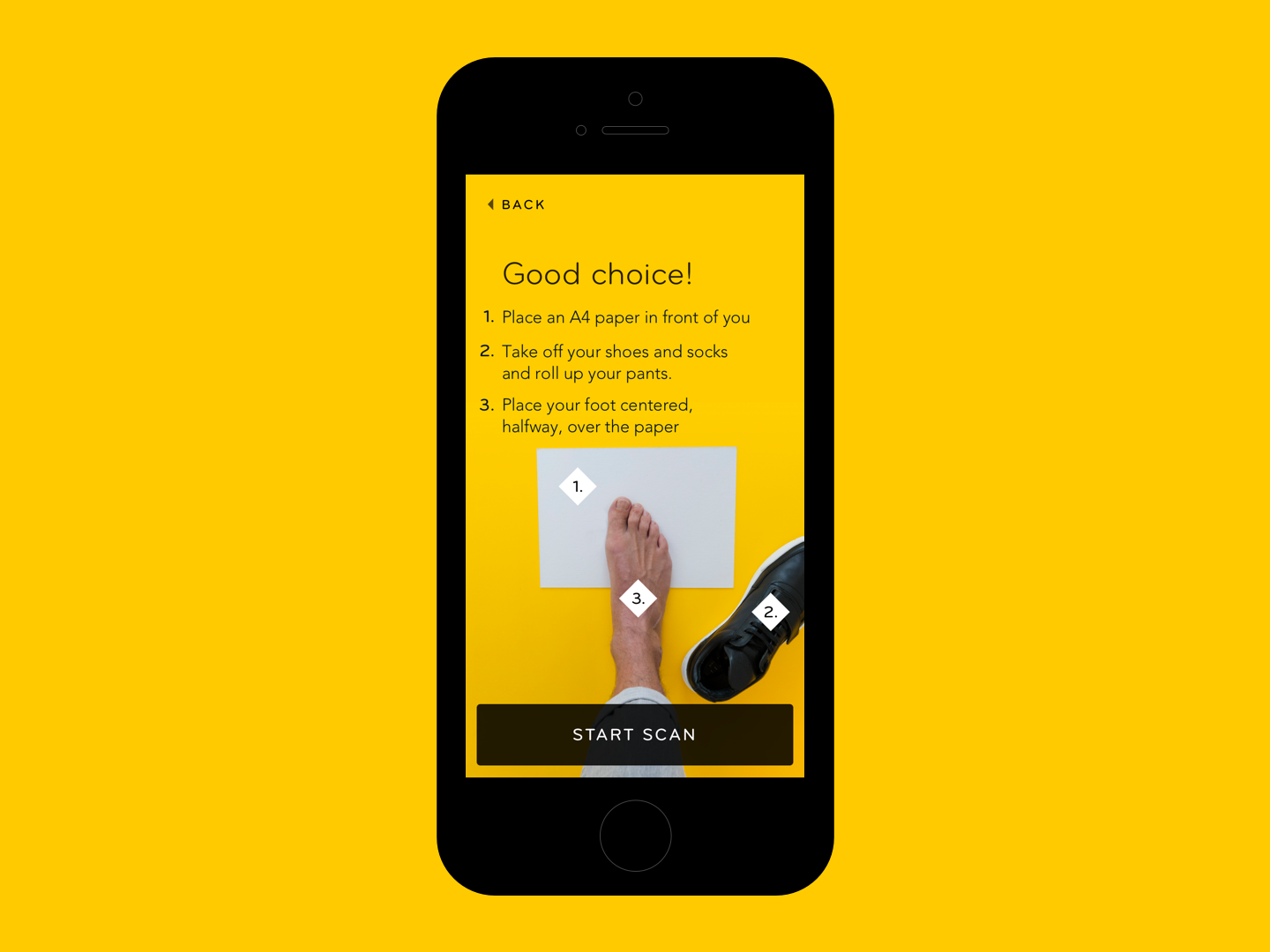 3Dabout.me
Find out what shoe size you really have! A simple app to make online shopping easier and ultimately reduce the cost of returns for both consumer and planet.

A lot of testing went into finding the easiest way to capture the photo sequence needed for the calculations. I used top-down photography to make the steps clear, and created smart tooltips that guide you through the process.

Aon
The app was designed to bring talking points to the fingertips of Aon employees in an intuitive and compelling way.

I designed the interface around the hexagonal shape of their brand identity.

Year
2016

Studio
Fonk

Role
Design
Fixico
A platform for finding the best car repair deals with insight into quality, price and service.

I designed the logo and two websites next to the app, one for fixico and one for garages. The dashboard provides garages with the means to contact customers with offers and appointments.

Fixico has helped with over 150.000 repairs and are expanding internationally, but the app is discontinued in favour of the website.
Year
2013
Studio
Fonk
Role
UX, UI, Branding
Links
Zoek het uit!
An iPad app where families can perform scientific experiments together with ordinary stuff around the house. The app was accompanied by a 10-part TV serie that was aired in 2013.

I photographed the items and arranged them in a playful layout where you check that you have everything. After the experiment you can share a photo of your findings to the app.
Year
2013
Studio
Fonk
Client
Role
Photography & Design
Download
Pauls Popduel
A music quiz that also could be played live with a dutch radio show.

I had room to experiment with textures and text styles and I went all out on the western theme.
Year
2013

Studio
Fonk

Client
NPO 3FM

Role
UX & Design

Transmoto
Mobile apps for an Australian dirt bike magazine. I was asked to translate rough wireframes into development ready assets for both iOS and Android.
Year
2012

Studio
Oskar Smith

Role
UX & Design
SNES UI
A homage to my favourite video game controller, designed in my spare time for fun and practice. Made from scratch in Photoshop using only vectors and layer styles which means fully scalable!

"An exquisite tribute to Super Nintendo at the hands of skillful interface designer, Oskar Smith. The app reinvents the original SNES controller with stunning rendering, a nostalgic recreation of our gaming era." - Ferman Aziz, Designmodo

Year
2011
Role
Design
Featured
Grolsch
This was the first real app I designed. It was a campaign app for the Grolsch lowlands activation. Collect and scan QR-codes, pop the beer open, and win ticket to the biggest festival in the Netherlands.

I remember trying to get the shine juuust right on that button. Good times.
Year
2011
Studio
Client
Grolsch